London is where I left my heart
Since my very first visit to this fascinating city, Paris had to start sharing the number 1 spot on my list of most favorite cities. A trip to London is always a good idea and I can hardly wait to take my boys with me and introduce them to the plenty facets of London. Of course I will share all the details about that family trip, once it took place – and I am very certain that it is going to be an unforgettable one.
In the meanwhile I will share with you some of my favorite things to do in London. I made up my mind and thought about the 5 Highlights to be done when visiting London, which I would like to share with you now. If London is still on your ToDos list, the tips below might inspire you to get it done a little quicker;). If you have been to London before, you might get some inspiration about places to visit where you haven't been before.
Either way, please enjoy my personal London Highlights and the 5 favorite spots to be!
London Tip #1 – London from up above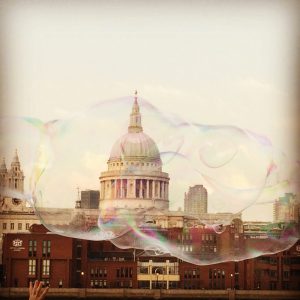 Viewing London from above is a one of a kind experience. Me personally, I don't need the big heights like the London Eye or The Shard. Being just slightly above the roofs of London is where I find the beauty of the city. Therefore my recommendation to you is a visit to St. Paul's Cathedral and climbing the stairs up to its observation deck. If you are lucky, you might get a beautiful sunset as a bonus on top!
if you are looking for a free-of-charge experience, step into the mall right next behin St Paul's Cathedral. There is an observation deck on top of the building, providing a nice view of the cathedral itself as well.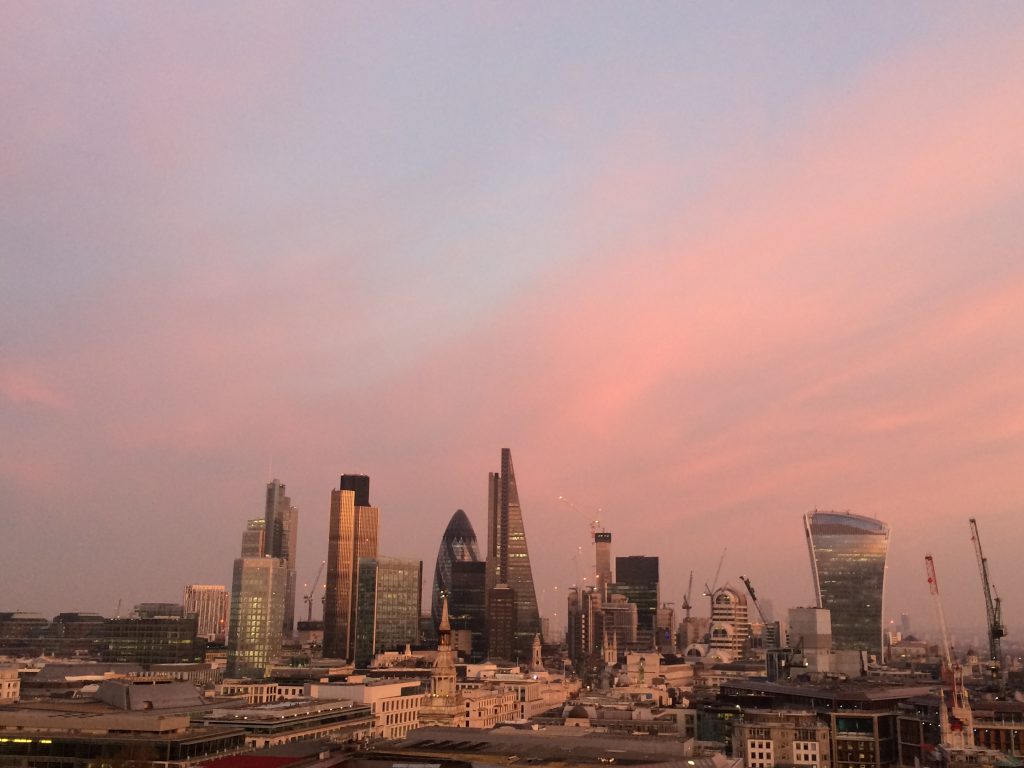 London Tip #2 – A stroll through Notting Hill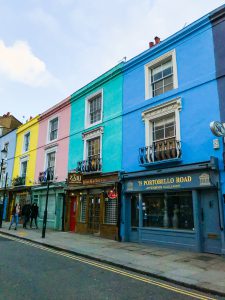 Shiny lights, people hurrying around and the soundtrack of a big city – take a short ride with the tube or a little walk towards Notting Hill to leave all of this behind. Notting Hill is one of my favorite districts in London! The "Old Ladies", these beautiful, colorful houses, the small little shops, the people around – it all perfectly fits together to create that very special atmosphere which makes you feel comfortable, if not to say home. Take a trip all around Portobello Road at day to soak in the busy streets as well as in the evening when shops are closed, to enjoy the variety of colors on the facades blooming up during dawn. And don't forget to grab a slice of pizza at Arancia (Pembridge Road)!
Arancina in der Pembridge Road.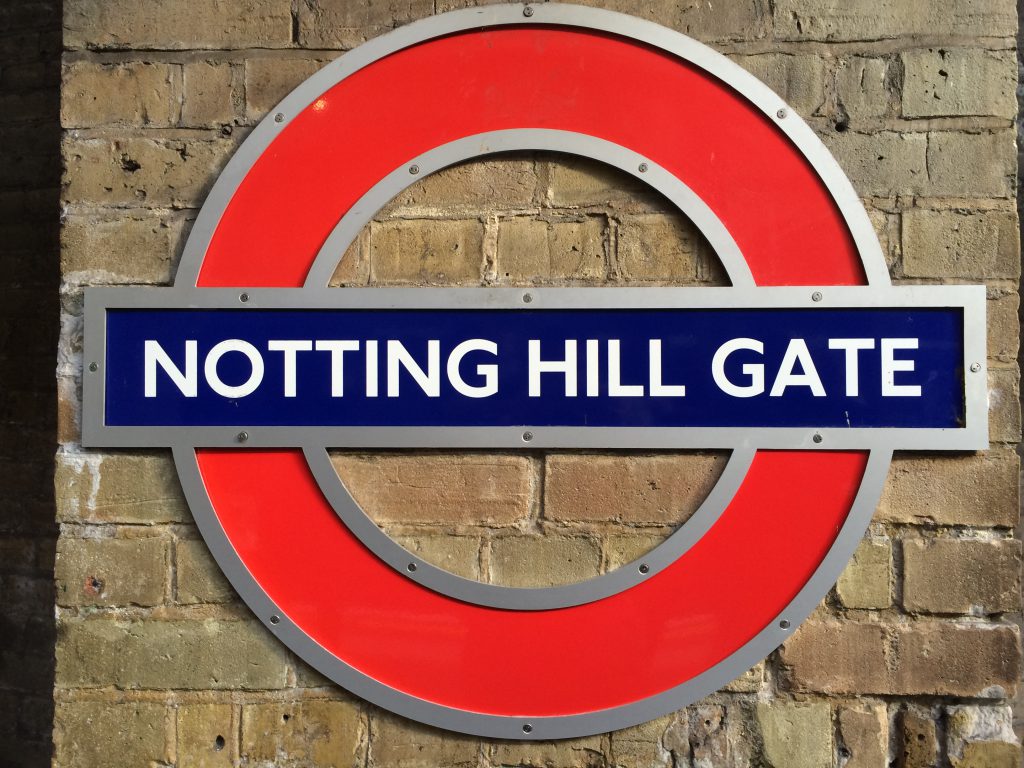 London Tip #3 – All around the Themse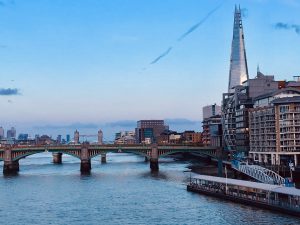 3As a child of the ocean I am drawn to water! A riverside, lakeside or an oceanside are what makes a difference to every city. For London it's the Themse and the riverwalks along both sides of the river. The touch of a maritime flair is added to this city which anyways has its own very unique atmosphere already. Take a stroll along the Themse and probably enjoy my favorite area between Waterloo Bridge and London Bridge, with great views of the skyline, The Shard, the Tower Bridge, St. Paul's Cathedral, the Millennium Bridge or Shakespeare's Globe. That's one of my must-dos every time I am in London.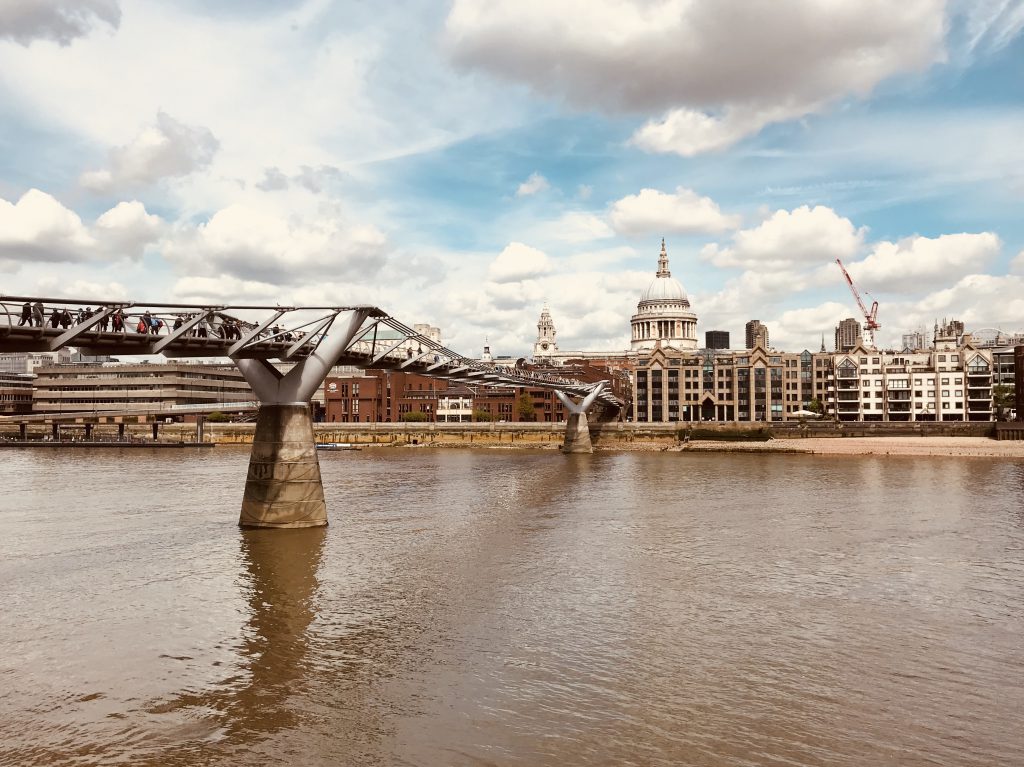 London Tip #4 – Step into Hyde park for a break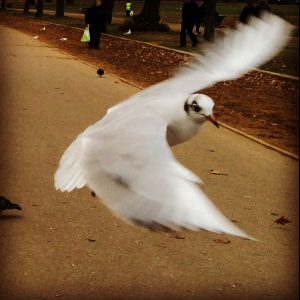 4Visiting London with your kids? Than Hyde Park is a spot you shouldn't be missing – also when traveling without kids;)This oasis of green in the middle of a bustling city is your perfect hideaway for a break. Enjoy the stroll through the park, discover the swans and birds around and try feeding one of the plenty squirrels which are probably a sight of their own. The Hyde Park might be London's not-so-secret secret weapon and worth a stop no matter the season.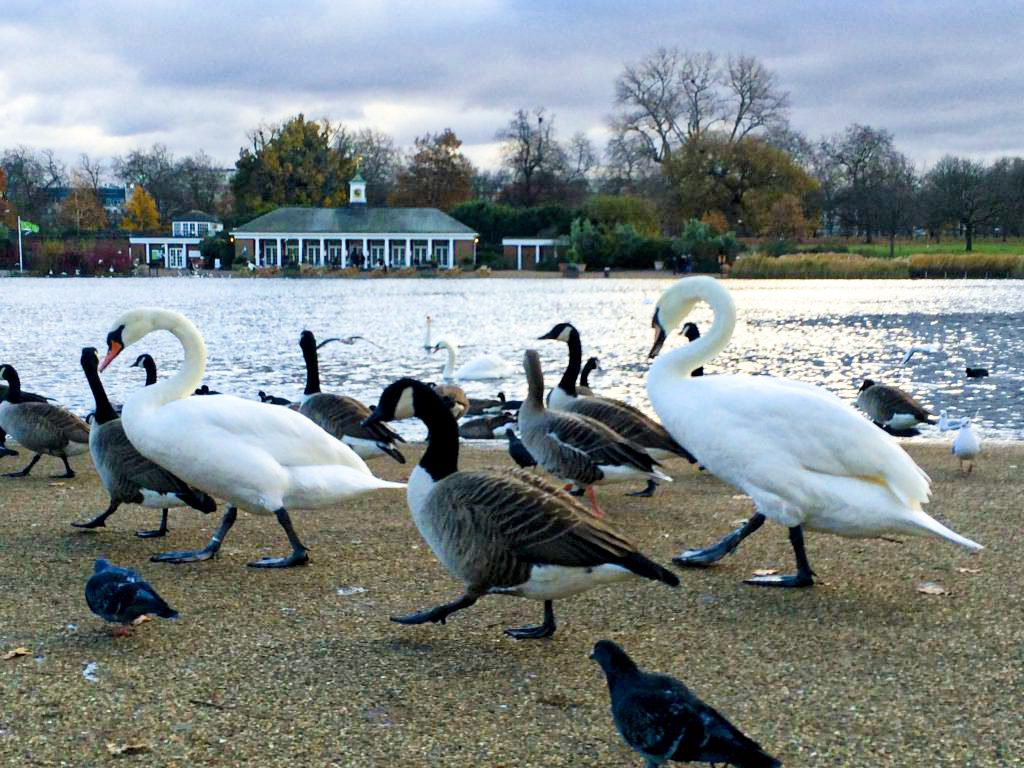 London Tip #5 – London at night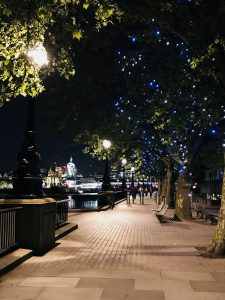 5As serious as I am with every single one of my previous London Highlights, this one is like the even-higher Highlight! The Mount Everest amongst my London Highlights.It's all about London at night!You may have noticed by now that simply strolling through the streets of London is my favorite thing to do. Doing this, when the sun went down and the lights came up is just WOW! No matter the season (but of course especially during Christmas period) London is a shiny, shimmering experience at night. I am highly enjoying it to just let the streets pull me along. My recommended route though is following Fleet Street westbound from St Paul's Cathedral, take a look at Somerset House, and Covent Garden and cross the river through Waterloo Bridge to enjoy the skyline reflections on the Themse. Especially at night, London is just my kind of town.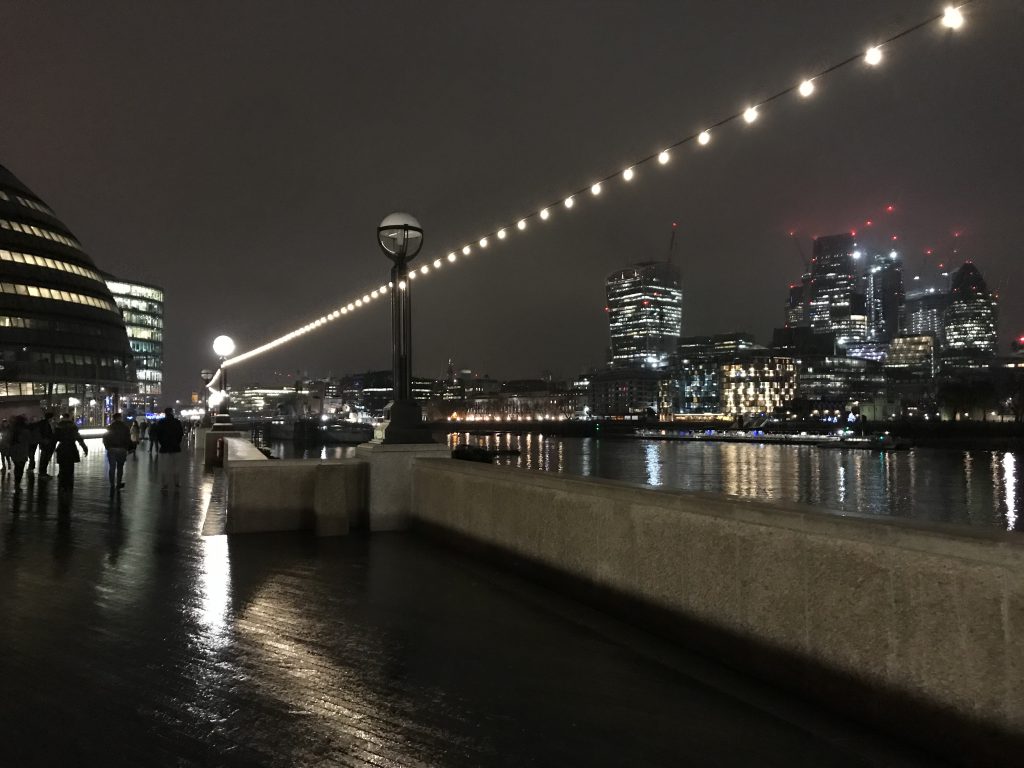 We are definitely ready for another trip to London, now! How about you?
Where do you go to get the best view of London? What's your favorite spot along the Themse? What is your favorite green oasis in all the big cities of the world? Where did you find your spot to enjoy illuminated London the best? Let us know your personal tips for London!
Gallery London city trip